Pakistan Innovation Foundation & STEMx
are pleased to present: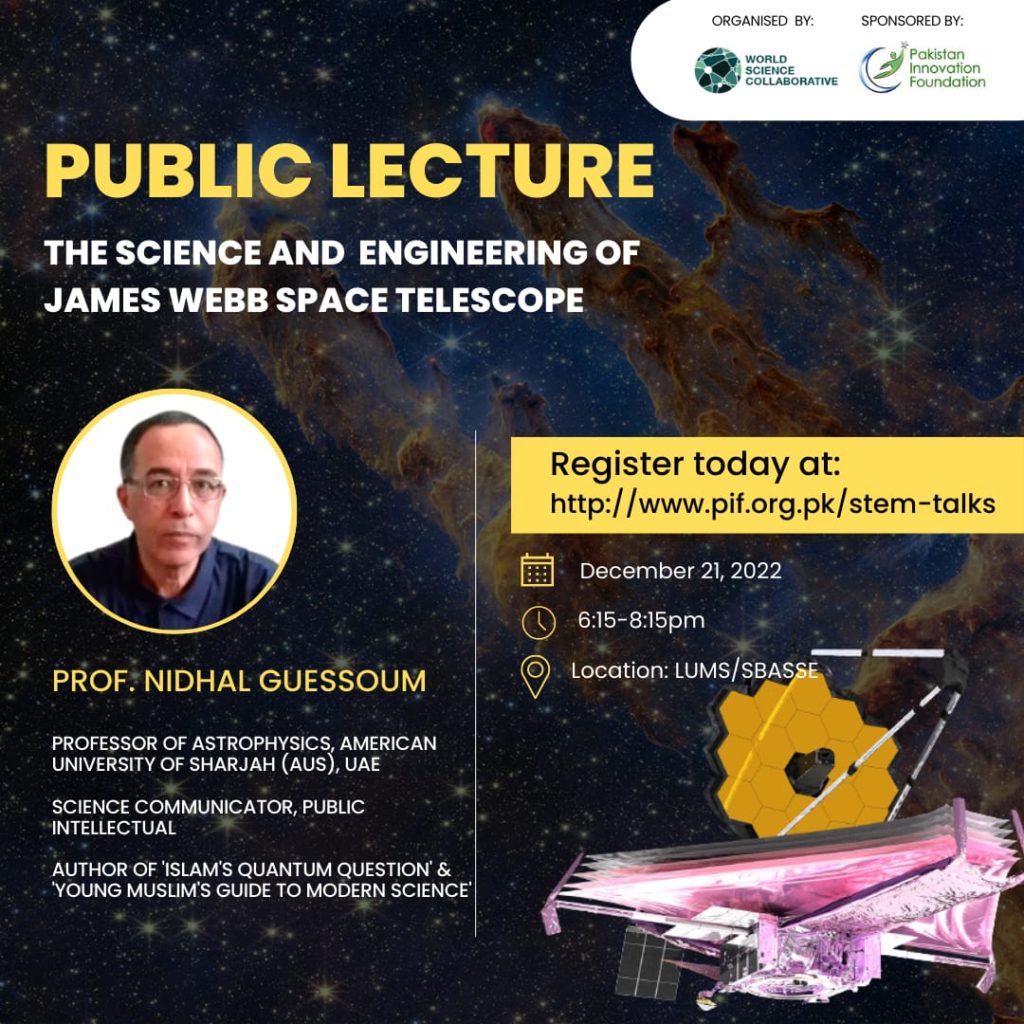 Prof. Nidhal Guessoum is a Professor of Physics and Astronomy at the American University of Sharjah, United Arab Emirates. He also currently holds an Endowed Chair in Teaching Across Disciplines. Professor Guessoum is a prolific writer, science communicator. He is the author of several books including Islam's Quantum Question and Young Muslim's Guide to Modern Science. He has also written and published widely on Astrophysics, the Islamic Calender, Islam and Science, and General Science. Previous to his appointment at AUS, Nidhal Guessoum spent two years as a post-doctoral researcher at NASA's Goddard Space Flight Center then taught in Algeria and Kuwait. His area of expertise is cosmic gamma-ray sources.
Note: By providing information in this form, you're agreeing to be contacted, via email, by PIF/STEMx for important updates and future programmes. Your information will remain with PIF/STEMx and will not be shared with any third parties or used for any other purpose than for providing you information for offerings.