STEMx
In Collaboration with
Pakistan Innovation Foundation
PROUDLY PRESENTS
Scholarships for Winners and Organisers of High School Science Competitions
for STEM:NEXT WAVE 5.
WE ARE NOW TAKING REGISTRATIONS FOR STEM:NEXT WAVE 5 Leading to STEM 2022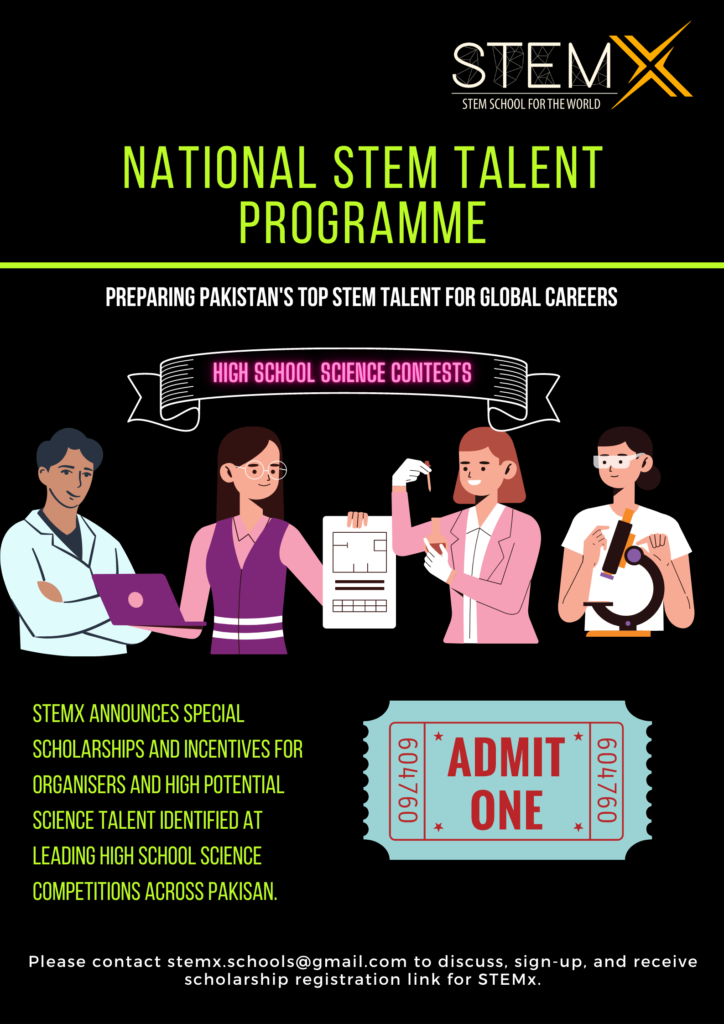 AFTER A SMASHING AND EVENTFUL 2020, STEMx is proud to announce our programme for 2021 with a number of talk series (STEM:NEXT), a science bowl, advanced STEM offerings (STEM 2.0), a Science Teachers Workshop, all leading to our flagship 10-day STEM programmes (STEM 2022).
We are offering Amazing Scholarships to High Potential STEM Talent identified through High School Science Tournaments (Talent Scholars)
100% Scholarships are available to 1 (Team) Grand Winners / Overall Champions of High School Science Competitions
50% Scholarships are available for all Team Members who are Winners of Contests in High School Science Competitions
25% Scholarships are available for all (general) participants of all High School Science Competitions
50% Scholarships are available for all main organisers of the High School Science Competitions (up to 10 Scholarships)  and more.
Registrations are also now open for STEM:NEXT WAVE 5.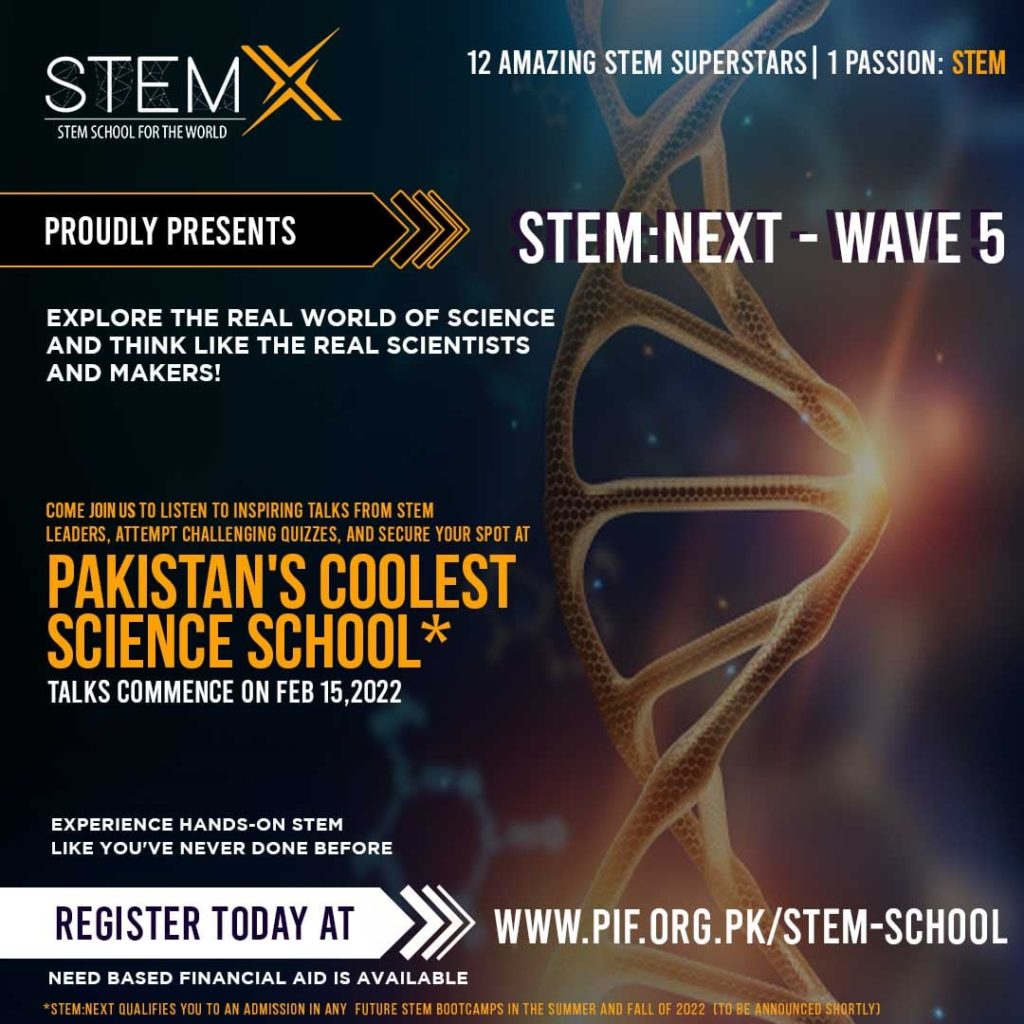 ARE YOU A 12-18 YR OLD WITH DREAMS AS BIG AS CURIE'S, HAWKING'S, OR MUSK'S?
A series of public lectures and talks by some of the most Eminent Scientists, Makers and Innovators as a prequel to the STEM 2022.
STEM:NEXT shall run all through Feb 2022 and will feature exciting scientists, scholars, and innovators and will qualify you to Summer and Winter Programmes at STEMx.
Come join us to listen to your favorite and most awe inspiring speakers from public health, theoretical physics, neurology, computer science, experimental physics, and synthetic biology and answer challenging quizzes to WIN a chance to become part of STEMx's Class of STEM 2022.
Lectures begin on Feb 15, 2022.
Don't miss your chance to be in the company of the Superstars of STEM!