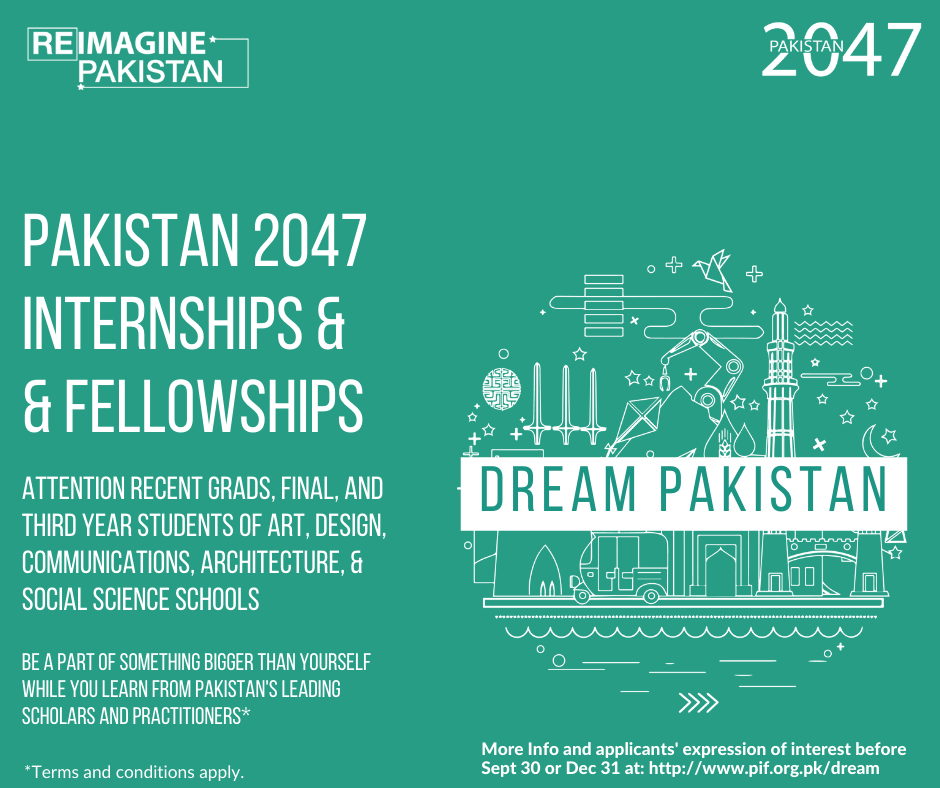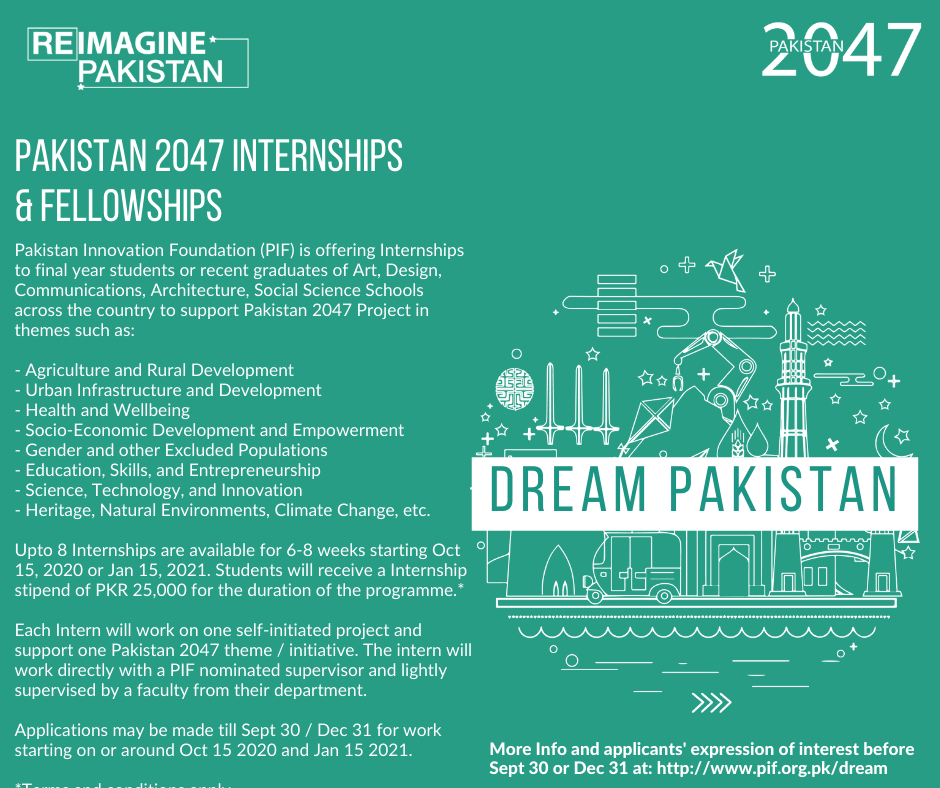 Pakistan Innovation Foundation – PIF, in collaboration with Pakistan 2047 brings to you Pakistan 2047 Internships Programme.
If you're a Third, Fourth, Final Year Student or Recent Graduate
from an
Art, Design, Architecture, Communications, or Social Science School in Pakistan
, here is an opportunity to learn and work alongside some of the leading thinkers, scholars, and practitioners in a variety of areas.
Upto 8 Internships are available for 6-8 weeks starting Oct 15, 2020 or Jan 15, 2021.
Students will receive a Internship stipend of PKR 25,000 for the duration of the programme.*
Each Intern will work on one self-initiated project and support one Pakistan 2047 theme / initiative. The intern will work directly with a PIF nominated supervisor and lightly supervised by a faculty from their department.
Applications may be made till Sept 30 / Dec 31 for work starting on or around Oct 15 2020 and Jan 15 2021.
REGISTER YOUR EXPRESSION OF INTEREST HERE
Reference: