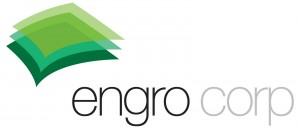 Engro Chemicals Pakistan Ltd is a fine example of daring business model innovation in the face of threats to ones survival. In the mid 1990s, not only was Engro one of the most successful employee buy-back operation in Pakistan, it also executed an innovative technical feat – the first large-scale migration (unassembly, packaging, transporation, re-assembly, and operationalisation) of an industrial plant from developed world to a developing country.
Facing a crossroads in 1991, when its parent Exxon divested from fertisiler business, Engro needed to significantly enhance capacity to remain viable. However, it could not afford to buy new plants. So, Engro's management led by late Shaukat Mirza came up with an ambitious plan to transport used ammonia and urea plants from Pascagoula, MS and Billingham, UK to Dhairki, Pakistan. Engro's own resources were used instead of using expensive foreign EPC contractors.
A super cargo of over 13,000 tons of equipment, piping, and structure were moved from two continents through Karachi to Dhairki. Over 7.7 million manhours later, the plants were successfully commissioned in record time at half the cost of a new plant ($130million instead of $260 million) delivering significant strategic advantages to Engro.
In doing so, Engro also revolutionised the global chemical industry by reducing the barriers to entry for poorer developing nations like China. The 'Engro Model' has been replicated many times since and recognised by American Institute of Chemical Engineers (AICHE). Engro Corporation today is a diversified conglomerate of businesses in chemicals, power, food, and automation.
One of the figures in Engro's future transformation – Asad Umar -is on the Advisory Board of Pakistan Innovation Foundation. [Sources: Several documents, interviews, etc.]