PAKISTAN 2047 AND DREAM PAKISTAN PROJECT
UPCOMING WORKSHOPS: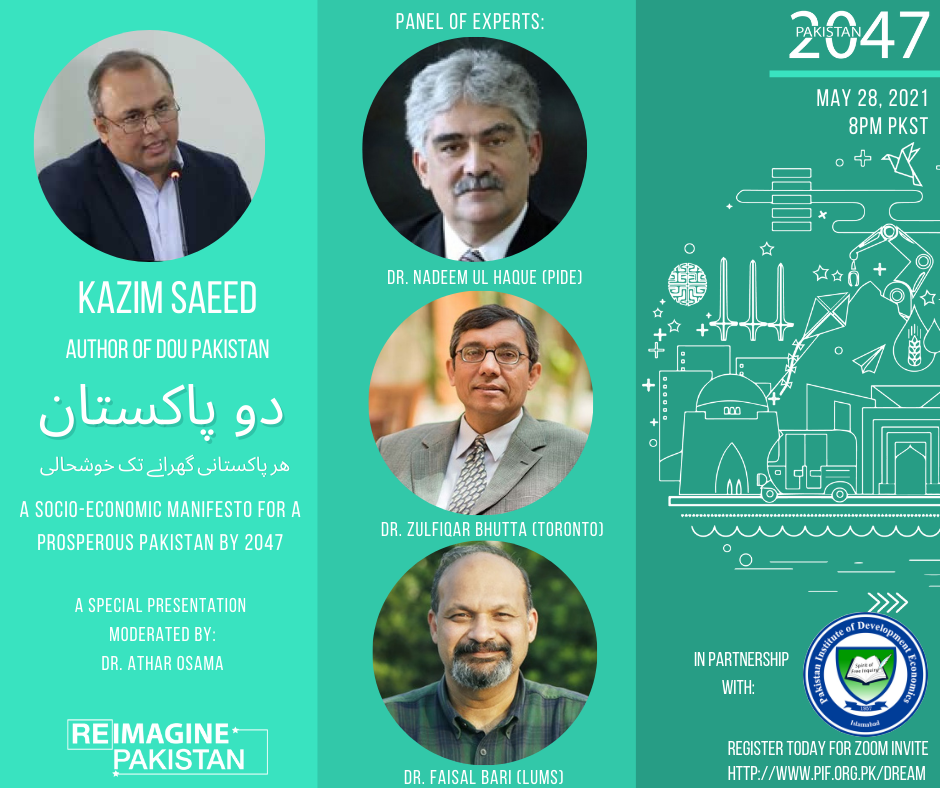 (Register Below)
COMPETITIONS & GRANTS: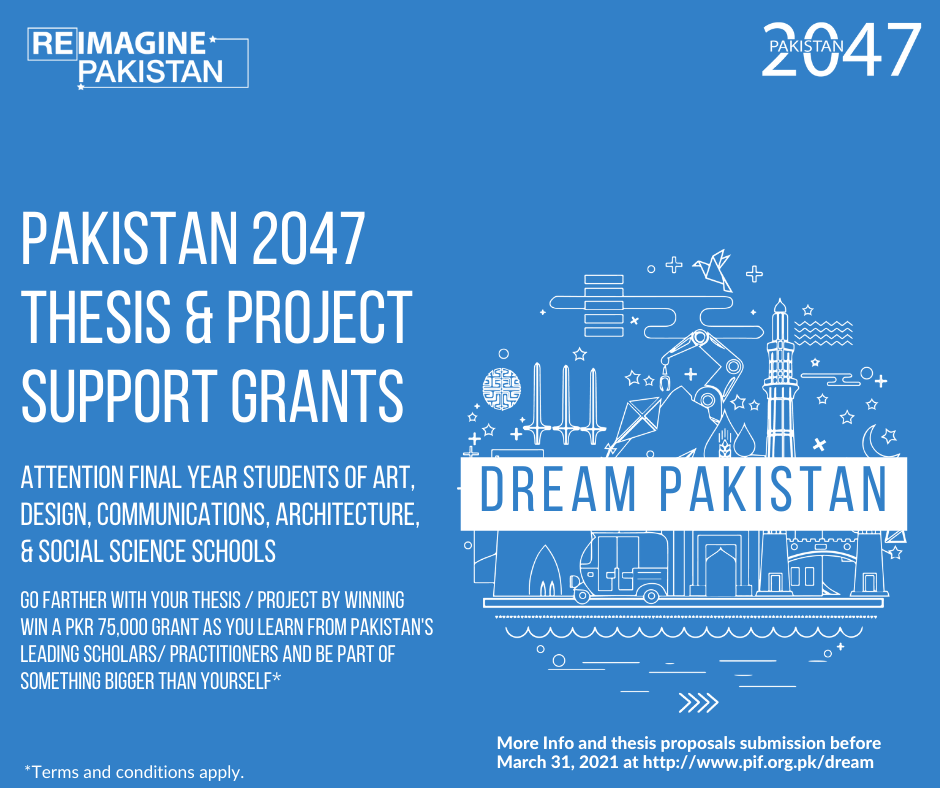 THESIS & PROJECTS GRANTS             INTERNSHIPS
—
NOTE: By submitting your information through this form, you agree to allow PIF (or its partners) to share information and invitations for future events and activities with you. We will not, however, share your information with anyone for any other purpose, except as required by Law.
—
PREVIOUS WORKSHOPS:
DOU PAKISTAN: A Conversation with Kazim Saeed
FUTURE 101: HOW TO THINK ABOUT PAKISTAN in 2047
Presenting the 2nd Workshop of the DREAM PAKISTAN Initiative.
FUTURE 101: HOW TO THINK ABOUT PAKISTAN IN 2047 by Prof Sohail Inayatullah – one of the foremost authorities in Future Studies and a UNESCO Inaugural Chair in Future Studies at Tamkang University in Brisbane, Australia.
The session will run from 12:00 noon to 1:30pm PKST (GMT+5) and will comprise 45-60 minutes of a talk followed by a Q&A. The talk will focus on introducing new ideas, tools, and frameworks for thinking about a futuristic view of Pakistan.
The purpose of this series of workshops is to build a community of futuristic thinkers and planners in every discipline who can begin to conceptualise and dream of a different Pakistan in (not-so) distant future.
LETS DO our part in re-imagining a different Pakistan! And take charge of building an inclusive coalition of actors to help co-create a shared Pakistani Dream.
JOIN US, on Sept 16, 2020 from 12:00 noon to 13:30pm to help co-create a new Pakistani Dream!
REGISTER TODAY for the invite only FUTURE 101 Workshop at: http://www.pif.org.pk/dream
JOIN THE MOVEMENT at: Pakistan 2047 – An Alternative Future for Pakistan.
DON'T MISS this opportunity to become part of something bigger than yourself.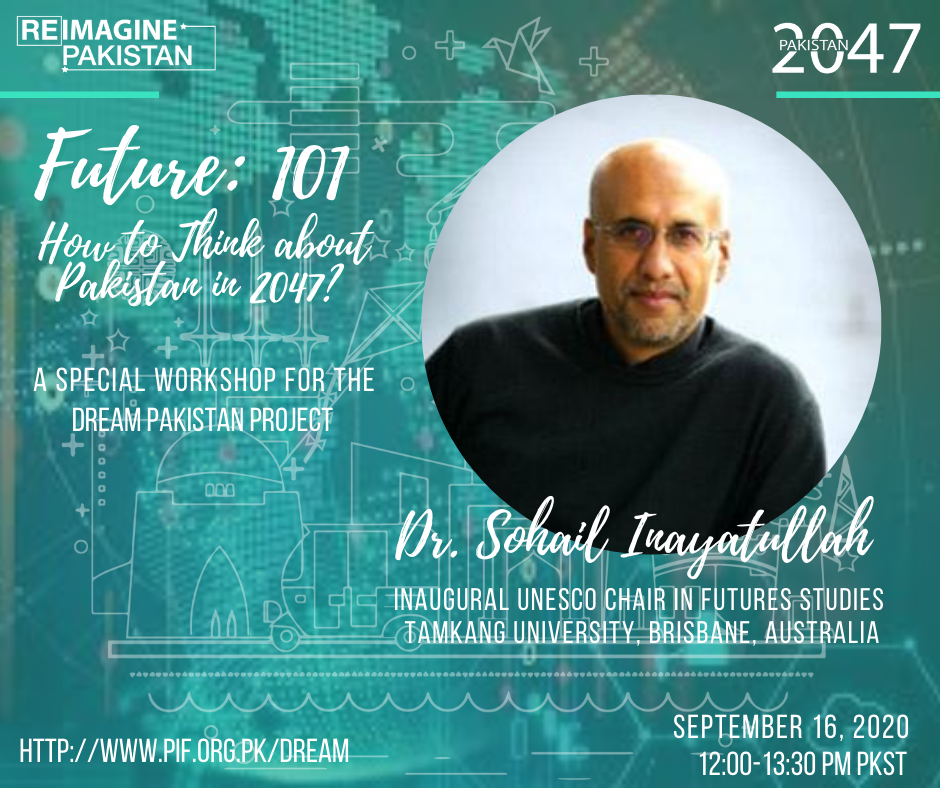 DREAM PAKISTAN WORKSHOP
If you can't dream it, you can't build it! So, what you are going to build? Pakistan 2047 is a apolitical, non-partisan, non-religion group of Pakistanis seeking to create a better Pakistan by the time the country celebrates its 100th birthday!
Pakistan 2047 is coming together with Pakistan Innovation Foundation (PIF) and Pakistan Institute of Development Economics (PIDE) and other partners to bring to you a special DREAM PAKISTAN Workshop with Peggy Liu, the Chairperson of JUCCCE (the organisation responsible for greening of China). Peggy is widely known as the Green Godess of China and the creator of the 'Chinese Dream.'
Come join us, this Independence Day August 14, 2020 to Re-Imagine Pakistan!
(Scroll Below to Fill Out the Form to Participate)