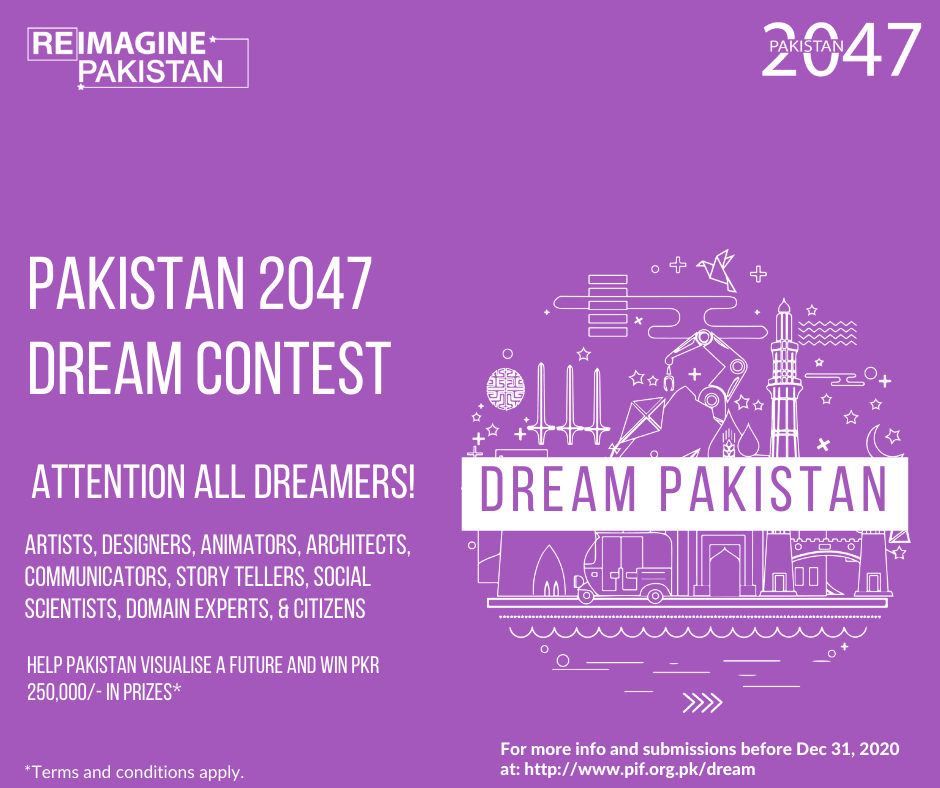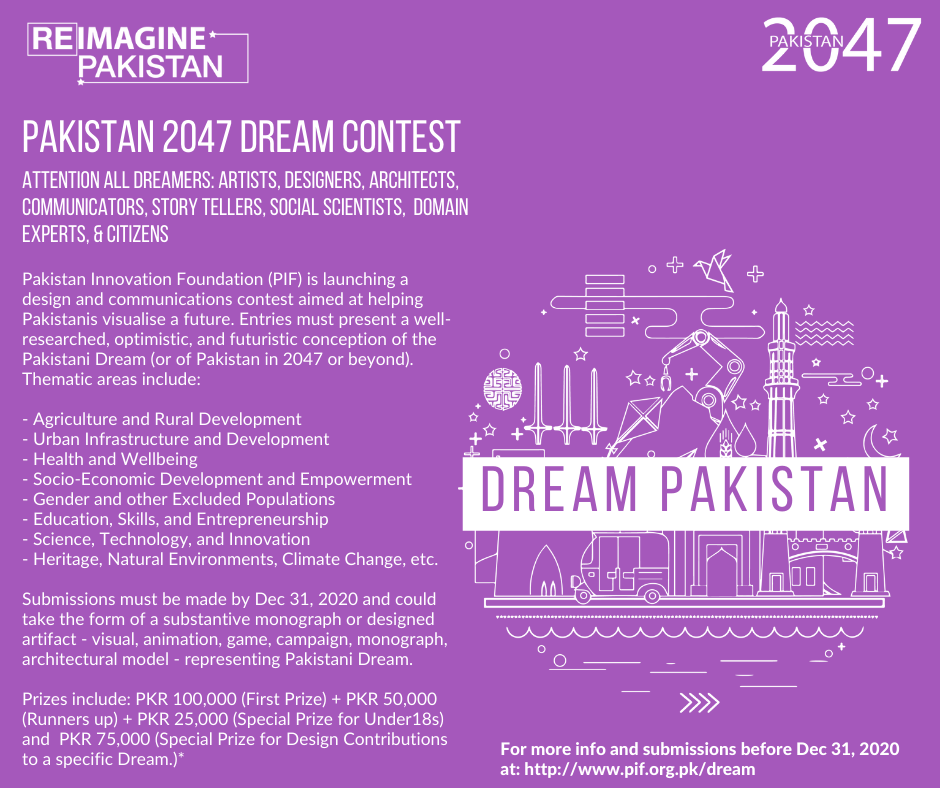 Pakistan Innovation Foundation – PIF, in collaboration with Pakistan 2047 brings to you PAKISTAN 2047 DREAM CONTEST
ATTENTION ALL DREAMERS: ARTISTS, DESIGNERS, ANIMATORS, ARCHITECTS, COMMUNICATORS, STORY TELLERS, SOCIAL SCIENTISTS, DOMAIN EXPERTS, & CITIZENS
Help Pakistanis CONCEPTUALISE and VISUALISE the PAKISTANI DREAM and Win PKR 250,000/- worth of Prizes including:
PKR 100,000 First Prize
PKR 50,000 Runners Up
PKR 25,000 Special Prize for Under 18 Submission
PKR 75,000 Special Prize for Best Design Contribution for Dream
1) REGISTER your interest by Nov 15, 2020 and identify a domain (e.g. Agriculture, Urbanisation, Healthcare, Peshawar, Balochistan, etc.)
2) HOST a DREAM PAKISTAN Workshop within your domain, and invite stakeholders to participate.
3) MAKE the Final Submission of a Designed Artefact or a Monograph representing your Pakistani Dream for judging before Dec 31, 2020.
THE FINAL SUBMISSION can be in the form of a visual, animation, game, campaign, monograph, architectural model. Pakistan 2047 reserves the right to showcase the submitted 'dreams' in a virtual or physical showcase for dissemination, comments, and inspiration. Women and Children (under 18) are especially invited to apply.
REGISTER YOUR EXPRESSION OF INTEREST HERE
Reference: