STEMx and Pakistan Innovation Foundation
Proudly Present
STEM:NEXT WAVE 7 leading to 10 Day STEM Bootcamp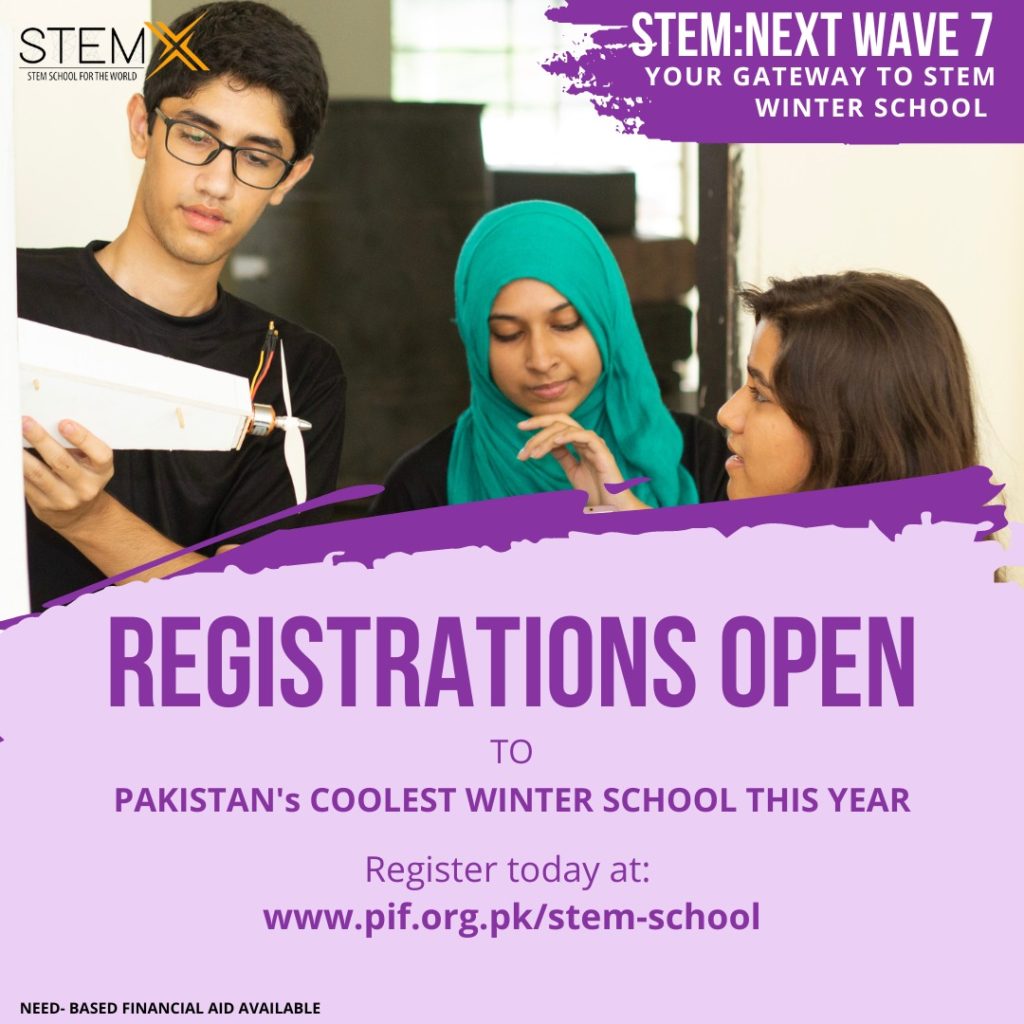 You may fill out this form to pre-register and/or complete formalities to book your spot.
There are 3 parts of this form:
PART A: Student Background Information.
PART B: Parent/Guardian Information.
PART C: Essay Question to Assess Student Preparation.
You must complete all 3 Sections fully and honestly.
PART C must be completed by the student himself/herself. He/she could be questioned about it at the interview.
Please take time to think about and fill the Essay Question in PART C.
When you press submit, a copy of this form shall be automatically sent to you.
If you will be seeking financial assistance, please tick the appropriate section AND upload (in pdf or jpg image format) your school fee slip to establish financial need.
Follow us on Facebook and Twitter for more details.